Public Event with Monica Martinez
20sep7:00 pm9:00 pmPublic Event with Monica MartinezFAR and Away Residency Presentation7:00 pm - 9:00 pm
Time

september 20, 2018 7:00pm - september 20, 2018 9:00pm
Location

Facility for Arts Research (FAR)
Event Details

The first FAR & Away artist of the year will be Monica Martinez. The FSU community will have the chance to meet Monica during a public event on September 20th at 7PM.

Originally from Mexico City, Martinez earned an MFA from RISD and a BFA from Massachusetts College of Art. Monica resides in San Francisco, California where she is an adjunct professor at the California College of the Arts and an active advocate for creating sustainable food systems.An excerpt from Martinez' artist statement: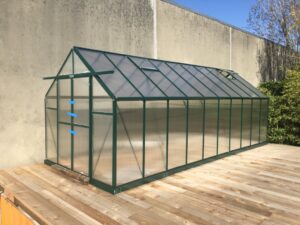 "Starting from the physical foundations of sculpture, I recently started to follow the work into more direct experimentations with food economies, aesthetics and entrepreneurship. In 2009 I designed a large scale edible insect farm as a utopian proposal for urban farming, which the following year led to the founding of "Don Bugito", an edible insect entrepreneur-ial food project. Under the guidance of a nonprofit incubator program in San Francisco called La Cocina, I have put theory into practice through "Don Bugito" to see where they meet, and have offered sit-down dinners and other types of food events as an extension of this utopian gesture."
FAR and Away
Collaboration is an integral part of the Facility of Arts Research's (FAR) mission. In a new approach, FSU faculty members who share research interests with FAR's visiting artists will be invited into collaborative conversations. By bringing together artists and scholars from divergent fields, FAR hopes to create an atmosphere for creative and dialectical relationships that lead to unexpected outcomes. As a part of the FAR & Away visit, each artist will be featured in a public event, such as a lecture, demonstration, performance, or discussion forum as well as a podcast. In addition, FAR will provide opportunities for CFA students and faculty to participate in this exciting new program.